A recipe & my favorite walk
1- The recipe:
Petit Poulet aux Légumes
or
Little Chicken with vegetables
for 2 people or 1 with left overs!
I butterflied (split open) the chicken down the middle

Once I coated the pan with olive oil, I golden the salted and peppered chicken on both sides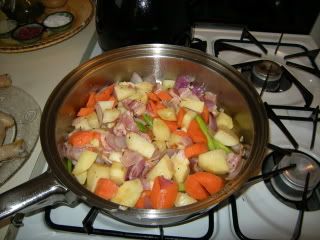 I reserve the chicken on a plate before sautéing 3 slices of bacon, 1 small onion, 1 carrot, 1 small turnip, 4 green onions, 1 russet potato. The choice of vegetables was instructed by I had in my fridge. Really other things can be added like olives, celery, parsnip…even cabbage. Add one glass of white wine.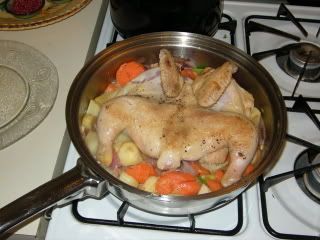 The chicken returns on top of the veggies…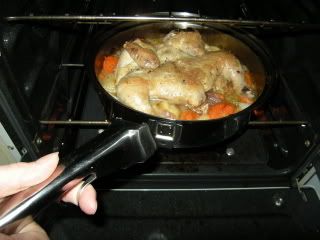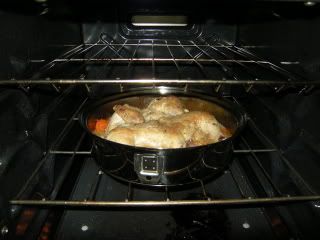 and goes into a preheated over (350º). I have a very convenient pan, I can remove the handle (merci Joseph & Yoori!)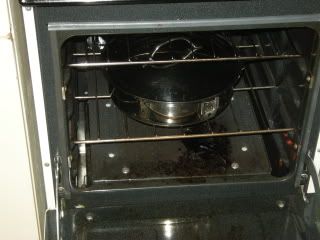 Covered with the lid and I let it be for 20/25 minutes

I removed the lid and let the skin brown (in the oven) for a few minutes
Voilà! Mon Petit Poulet aux Légumes is ready.
I fed myself two delicious dinners.
The second day even better than the first. The potatoes have come a little apart and thicken the sauce.
2-My Favorite Walk
Along the Verrazano Narrows see pictures & map below: